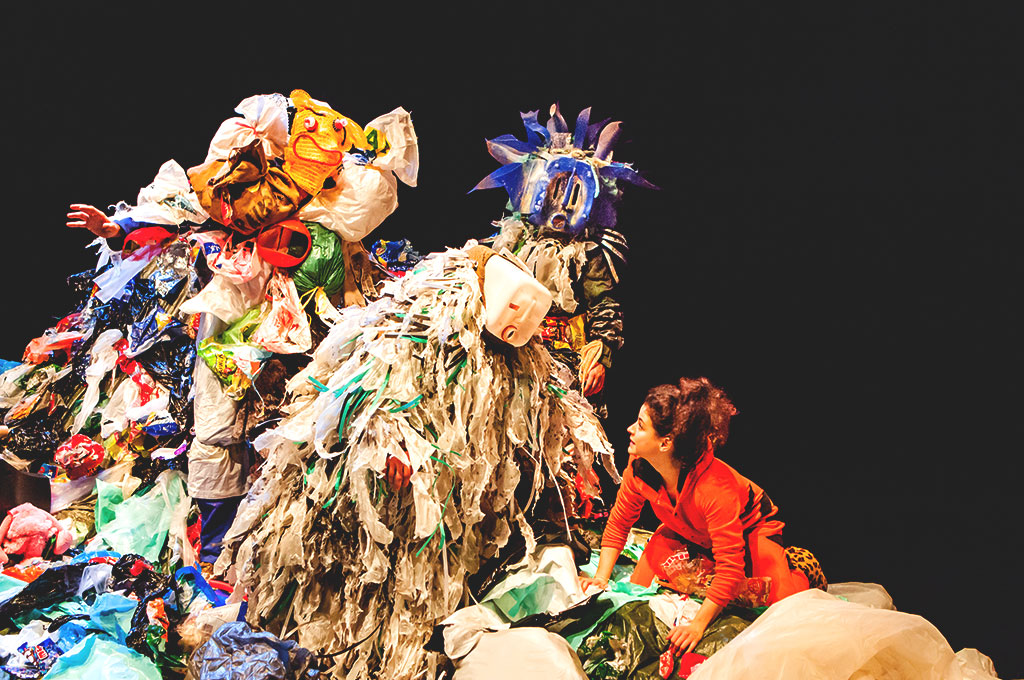 Alex is an eight year old girl living in a developed country. As many girls of her age, she has a lot of toys and things to play with , but being a lonely child, she still gets bored on her own. For what she would really love is a pet, a real animal, not like the dozens of cuddly toys that she has.
At the occasion of the 100th anniversary of the premiere of "Sacre du Printemps" in Paris, in May 1913, Maria Clara Villa Lobos takes the challenge to give her own dance-theatre version of this historical and major piece of the dance repertory.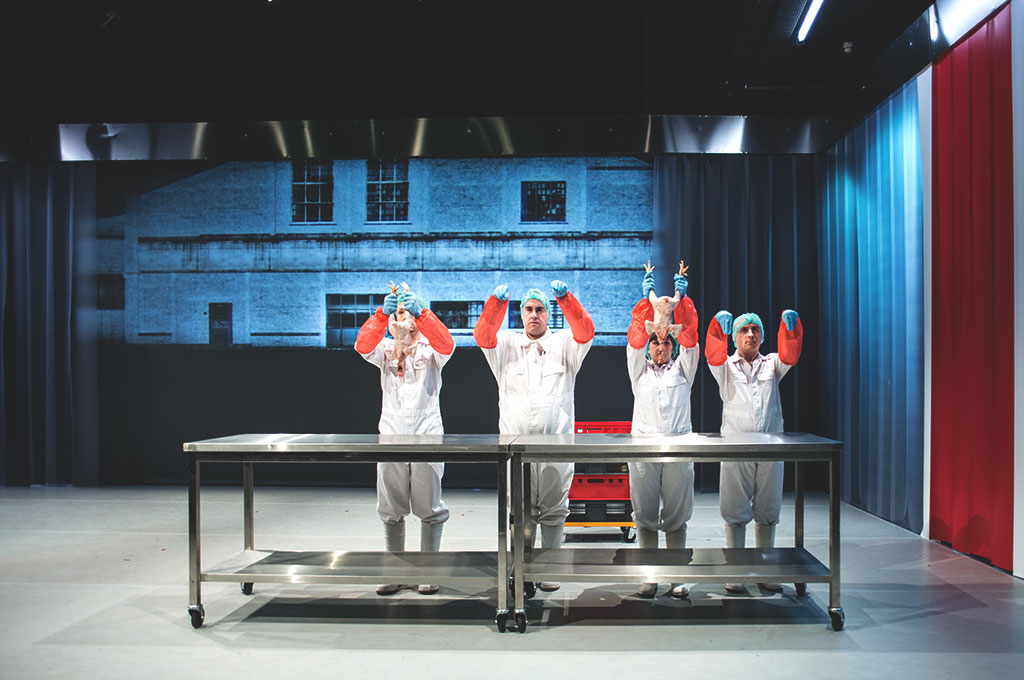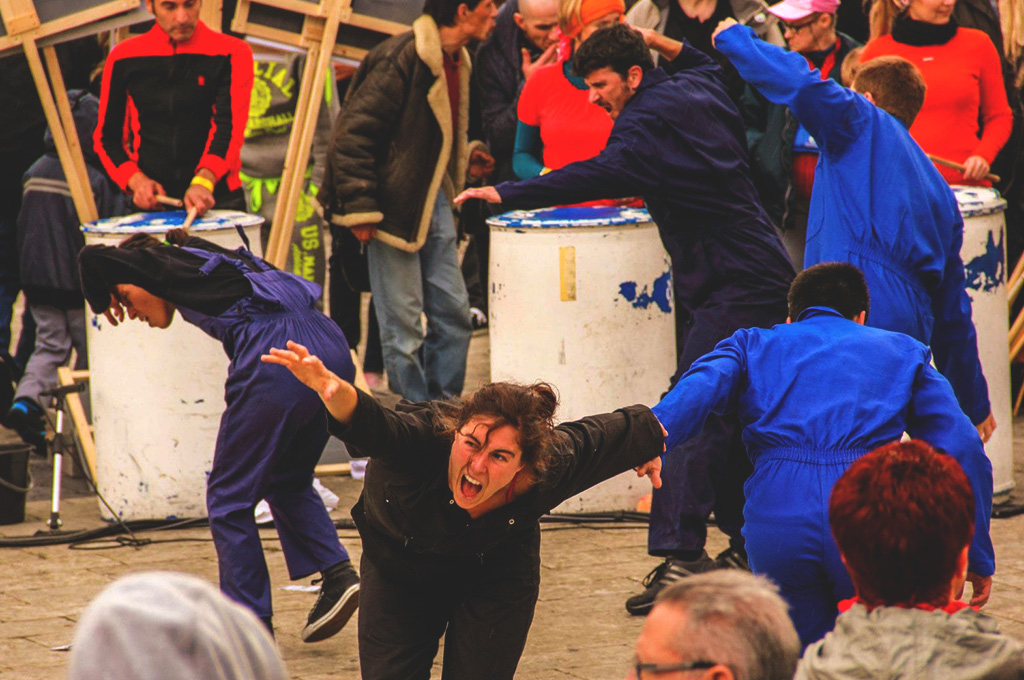 Sous les pavés
Creation 2012
On the occasion of the fiftieth anniversary of the events of May 68, the show under the pavements… was taken over in 2018 in a reworked and updated form.

"Têtes-à-têtes" follows the adventures and misadventures of a strange big headed character. The show is based on the interaction of two puppet-like characters with animated drawings projected onto the white stage and screen.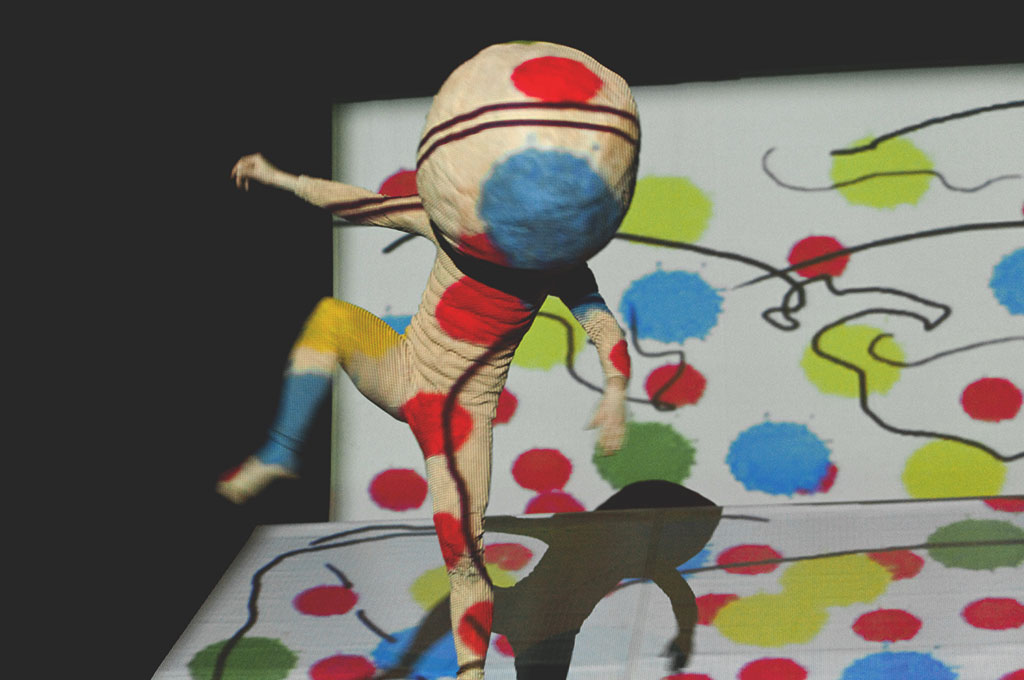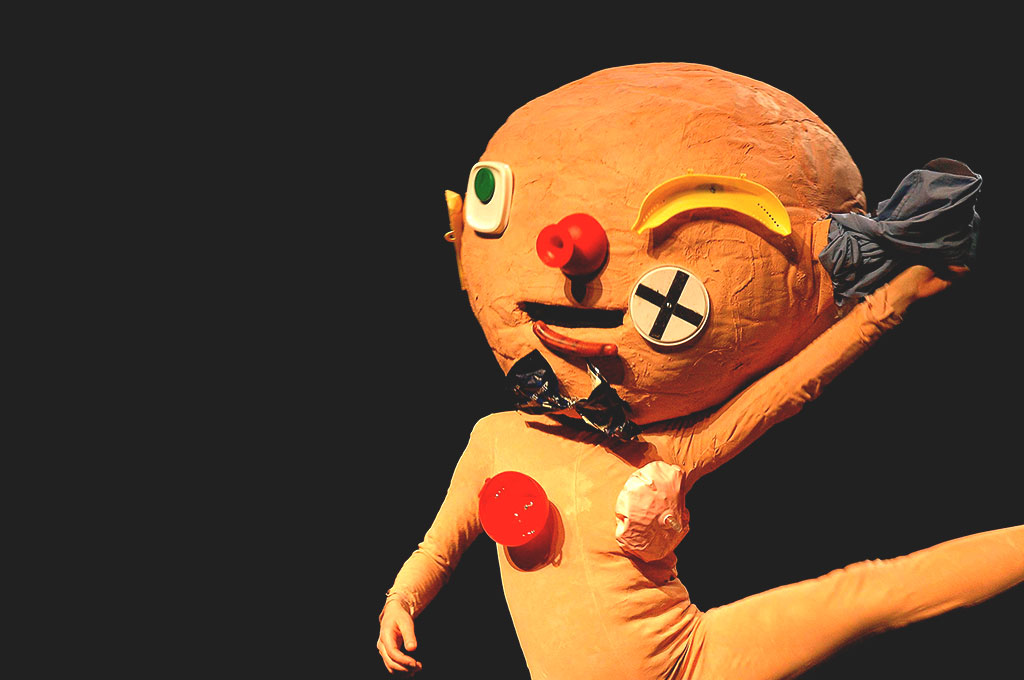 Inspired by the work of the American artist Paul McCarthy, "Head on" proposes a reflection on loneliness, disorientation, self-seeking.
After the success of "M, une pièce moyenne", during the summer of Winter 2005, Maria Clara Villa-Lobos is back in Avignon! After a "tetralogy of the Unmeasured", the choreographer continues her investigation into the values, codes and traverses of our society, using a form that is dear to her: the musical.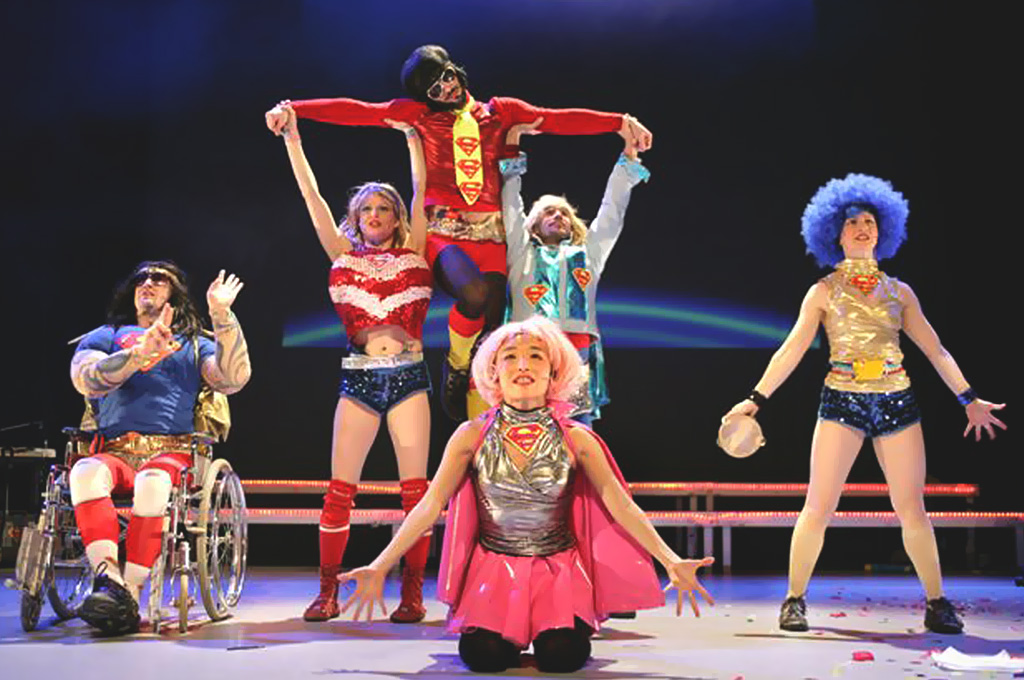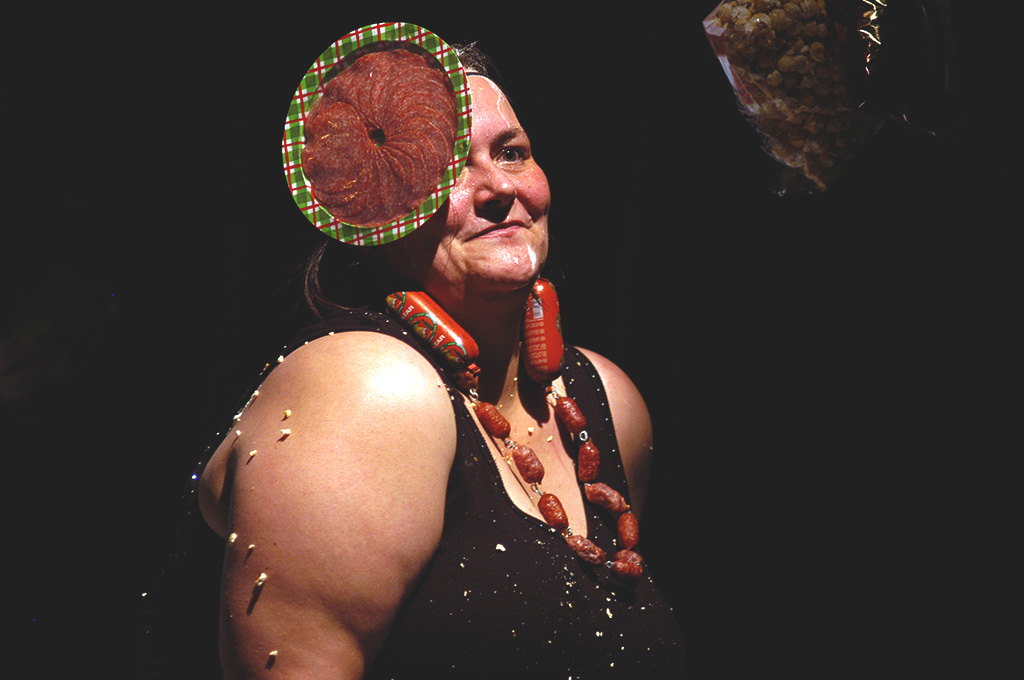 After the creation of "XL, because size does matter" (2000), "XL" (2002) and "M, une pièce moyenne" (2003), Maria Clara leads the exploration of the extremes and through our society by tackling the theme of obesity with this solo named "XXL, because big is beautiful".
M, une pièce moyenne
Creation 2003
"M" addresses, as its name implies, the theme of "medium": the banal, the standard, the prefabricated, the soap operas and life by simulation.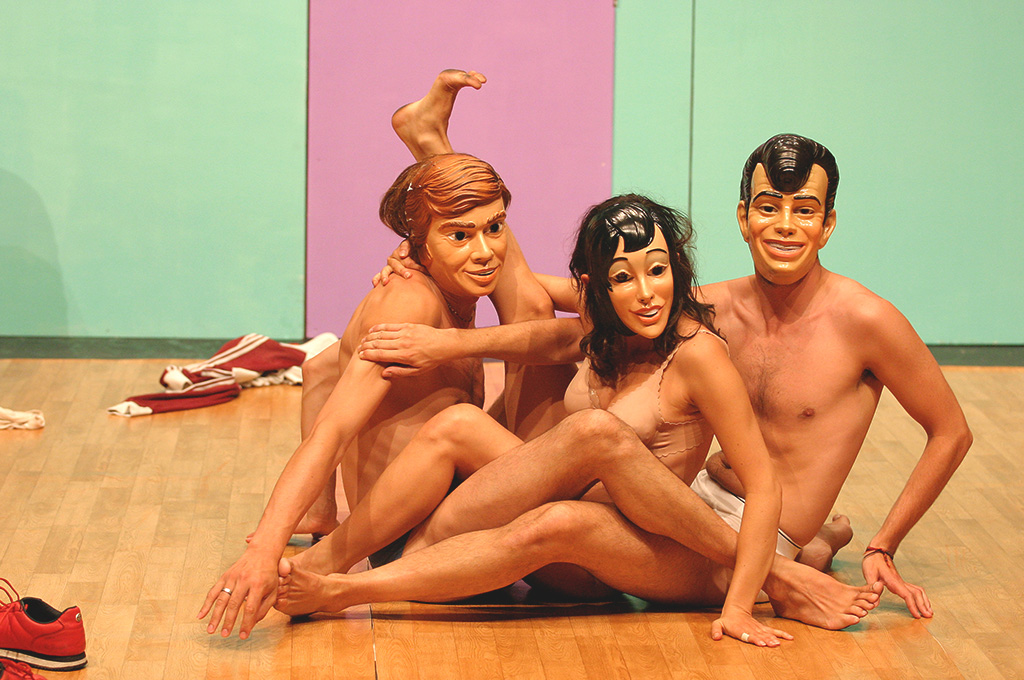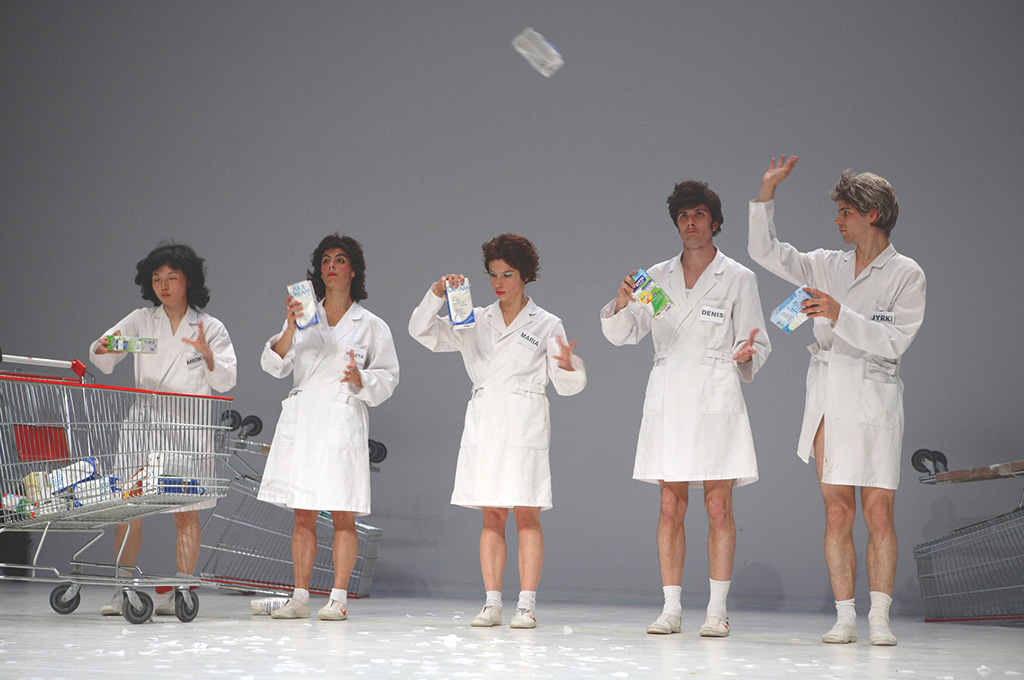 XL, because size does matter
Creation 2000
First of all an aperitif. On the menu, various hamburgers, milkshakes and desserts inspired by the great "brands" of contemporary Dance: William Forsythe, Trisha Brown, De Keersmaeker…