XL Production
XL production was founded in 2000 in Brussels by Brazilian dancer/ choreographer Maria Clara Villa Lobos after her first group creation "XL, because size does matter" which inspired the name of the structure.
XL production stands for an extra large conception of what dance can be, as MCVL's work is hybrid, unconventional and questions the codes of representation. Composed by a crew of international freelance collaborators, MCVL likes to work with "acting dancers" and "dancing actors", erasing the borders between these two categories. Since 2000, XL production has been producing dance-theatre performances which have been shown to a wide range of audiences, from school groups of children to teenagers, as well as adult audiences, in renowned theaters and festivals around the world.
What characterises the company's works is its critical and provocative, yet very humorous and visual approach to social topics, mass media and mass culture in general. The accessible and original aspects of the company's works have been appreciated over the years by professionals and audiences alike. Since 2011, the company has been quite active in the youth dance & theatre field, with the creation and touring of "Têtes à Têtes" which has opened new doors and perspectives for the company, allowing it to explore new ways of communicating with different audiences.
Maria Clara Villa Lobos
dancer, choreographer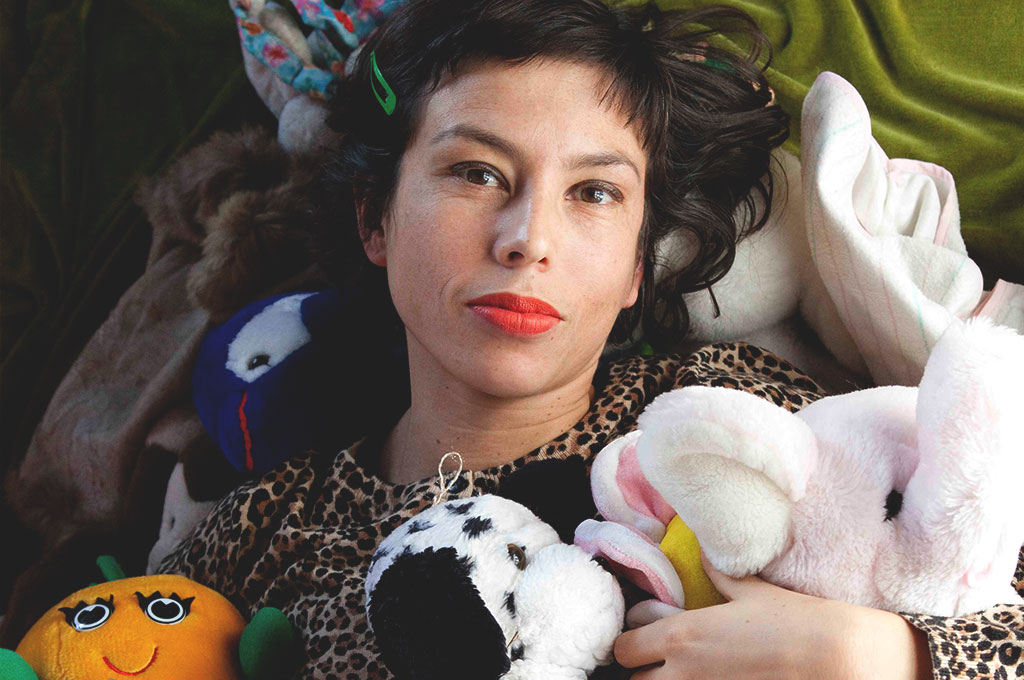 Maria Clara Villa-Lobos was born in Brasilia, Brazil in 1972 . Globe trotter since the age of 3, she leaves for East Berlin in 1989 to study ballet and modern dance at the « Staatliche Ballettschule Berlin ».
After graduating, she works as a freelance dancer in Europe, dancing with Caprioli Dance co and Rui Horta from S.O.A.P. She is then selected for the first year of P.A.R.T.S, the famous contemporary dance school in Brussels, directed by Anne Teresa De Keersmaeker.
She works then for different choreographers such as Willi Dorner, Christine De Smedt and Les Ballets C. de la B., Sasha Waltz, Thomas Lehmen and Tino Seghal amongst others while creating her own projects since 1997 with short pieces such as Home sweet home and Trio.
In 2002 MCVL sets up her own structure, " XL Production" and she has since then been mainly active as a choreographer. Her work has been presented in renowned theatres and festivals such as Impuls Tanz in Vienna, Panorama festival in Rio de Janeiro, Bienal de dança in Fortaleza, FID in Belo Horizonte, Théâtre de la Bastille in Paris, Les Hivernales,
Théâtre des Doms in Avignon, The Place in London or Dansens Hus in Stockholm, amongst many others. Since 2000, she has also been a frequent collaborator of "Bal Moderne", creating several short choreographies in that frame.
She is also a certified Iyengar yoga teacher and teaches regularly dance and yoga to children at Dancing Kids in Brussels.
XL production's
history in key dates
Creation of the piece « XL, because size does matter » in Brussels. The piece is highly acclaimed in the field and sets off the career of Villa Lobos as a choreographer. The piece tours nationally and internationally in more than 10 countries ( Belgium, France, Austria, Poland, Germany, England, Denmark, Sweden, Switzerland, Brazil…) mainly between 2000 and 2006.
XL Production establishes as a company, in residence at Villanella, production house based in Antwerp
Creation of the piece « XS », a production for children, produced by Villanella, touring in Flanders and Holland
Creation of « M, an average piece » in Brussels
« XL, because size does matter » is presented at Théâtre de la Bastille in Paris, with great success, the piece tours in France for the next two seasons.
« M, an average piece » is presented at Théâtre des Doms in Avignon's O Festival, touring in France, South Korea, Brazil amongst others. Creation of the solo « XXL », made to measure for an « xxl » performer.
Touring of the pieces « XL » and « M » in Belgium,France,England, Brazil, Portugal…
Creation at Théâtre de Liège of the piece « Super ! », in co-production with Charleroi- danses. Touring of « XL » and « M » in Germany, Holland.
Creation of the solo « Head On », at Brigittines in Brussels
Creation of the youth dance theatre production « Têtes à Têtes » at Rencontres du théâtre jeune public » in Huy, Belgium
Artistic residence of the company in Théâtre Les Tanneurs in Brussels for three seasons.
"Têtes-à-Têtes"
show tours in Belgium, France, Italy and Brazil… Performances of the shows "XL" and "M" at
Théâtre Les Tanneurs.
Creation of the show Mas-sacre at the Théâtre Les Tanneurs. Théâtre des Doms selects the show as part of the Festival Off d'avignon 2014
Premiere of the new creation Alex in wasteland planned in December 2016 at Théâtre les Tanneurs.
First dates for the show Alex in wasteland and on tour the show Têtes-à-têtes.